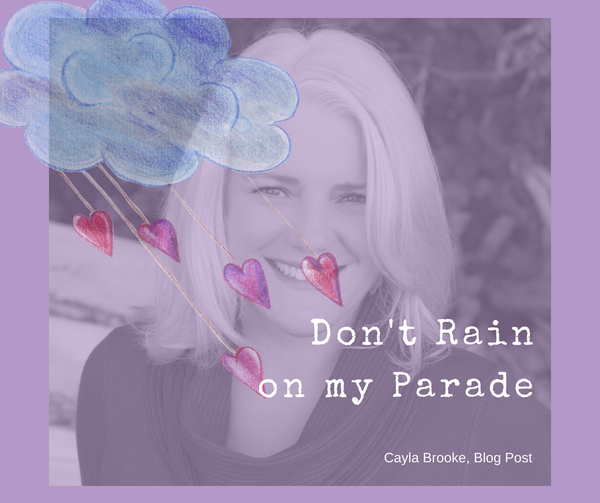 I knew I wanted to be a performer when I was three years old. My grandson is turning three in a couple of months. He wants to pilot a plane or be a train conductor or perhaps drive a fire truck. I cant help but find it amazing that I knew what I wanted to do at such a young age. But I did. I remember it as clear as if it happened yesterday. I was standing in the back of the old Buick. We were driving home. My mom at the wheel. No seat belt of course, they were so passe. The conversation was quick and excited. There was to be a talent contest at our church. A family talent contest. My mom was over the moon. It was a chance to show everyone the talent teeming in our gene pool. My two sisters could sing. My brother play the piano. The other the tuba? And I have no idea what the other sibling was to do. I asked my mom if I could sing too. "No." was the response. "But I want to sing Mommy." "No!" again. This went on for a while as conversations do with three year old children. And then "Mommy please! I want to sing!" 'NO! YOU CAN'T HOLD A TUNE IN A BUCKET!" ... That moment etched itself into my memory. My personal scrapbook of life. I can forget what I had for breakfast, but I remember that moment. I was mad. I mean mad. Three year old stinking mad. I pursed my little lips and mumbled under my breath. "Just you wait. One day I'll be a singer!" That my was the start of my dream. I didn't really know what it meant to be a singer exactly, I only knew I wanted to be one.
When I was around 8 years old I had another defining moment. I saw Funny Girl for the first time. I found it mesmerizing. I stared at the television. My heart quickened when Fanny first went on to the stage. I laughed at her antics. I cried during "People." I wanted to be in the Ziegfeld Follies! I wanted to be Fanny Brice! I wanted to pretend I was pregnant and speak in a Jewish accent. I wanted to wear amazing outfits on stage. I wanted to be the star and have people dance around me and the audience clap in glorious applause. I would be witty and charming. Yes. It was perfect! And then she met that boy. I mean it was OK and all. He was good looking. I would give him that. As long as she kept singing I remained happy. I went along with the movie right up to the end of Don't Rain on My Parade. Oh how I love that song. Put me on a boat and let me sing! The movie made me feel alive. Full of hope and promise. And then she did it. The worst sin of all. She gave it all up for a boy! A Boy!!!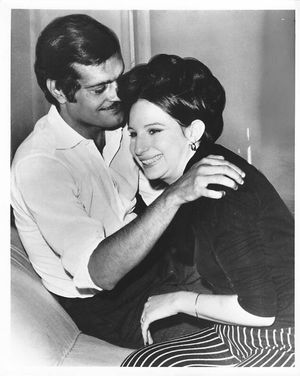 What are you thinking? How could you give up the Ziegfeld Follies for a boy??? I was shocked. Astounded. Mad...again. I made up my mind. I was going to be Fanny Brice sans the boy. I pouted for the rest of the movie. I didn't care one bit. Sure that last song is good, but I wasn't interested. I didn't love him so. I couldn't stand him so. Omar Sharif. Pffft. That's what I said to that. Funny thing is to this day I don't like the movie after she gives it all up for the handsome gambler. Something in me shuts down and glazes over.
That said, I've been a fan of Ms. Streisand for a long time. I have too many albums of hers to count. I can still get lost in the music. Barbra taught me how to sing. She doesn't know it, nor probably cares, but she did. I spent hours in my room listening to my one album of hers. Mimicking her phrasing. How and when she would take a breath. Imitating her while singing into my hairbrush in front of the mirror in my room. Yeah. I was and still am a fan.
---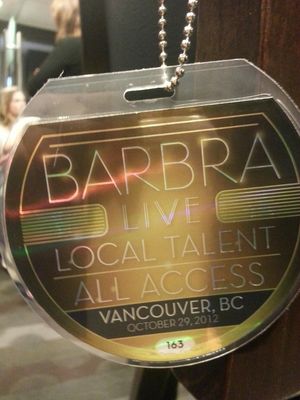 I was fortunate to be asked to sing on stage during the finale of her concert when Barbra Streisand came to Vancouver a few years ago. What a thrill. What an honour! I sat in the audience for the first half of the concert and hung out back stage with Il Divo and the likes during the second half. When she sang Don't Rain on My Parade my eyes welled with tears. This woman had been such an influence in my life. And that song ... I cant even begin to explain how I felt. The memories flooded. The initial feeling of joy I felt when I first heard that song at 8 years old rushed over me. My unfulfilled dreams haunted. A myriad of emotions came crashing into me during those three minutes. It was wonderful. 
I've never sung Don't Rain on My Parade. I would like to one day. I have a dream of singing it in front of a Symphony Orchestra. Silly isn't it? But I do. And in my dream I kill it. The audience goes wild with applause. I can even see what I'm wearing. It's a vivid dream. Will my dream will come true one day? Perhaps. Perhaps not.

I've wanted to be a singer since I was three years old. I am one. I no longer want to be in the Ziegfeld Follies, but my drive to perform has never wavered. A young person said to me a while ago that I was very lucky to know what I wanted to do with my life from such a young age. As she herself had no idea where her path may lead. I thought, yes it is true. I am one of the lucky ones. But it is also difficult when you have that burning desire and life (or Omar Sharif) does not allow you to pursue it. Such is my case. But there is no merit to fretting over what might have been and only for what is now.

Every time I am on stage the three year old little girl in me jumps up and down and says "I told you so! I told you so!" For dreams are powerful things. You can hold on to them. Put them on hold for a while or choose to breathe new life into them. It is up to you. But whatever you Don't let anyone Rain on Your Parade. Instead, channel the rain that falls to water the seedling of your dreams and go for it.
 
---

I'll close with this - My husband sent me this YouTube clip - I found it wonderful. (click to view) A soulful version Fanny Brice. My grown up cup of tea! I adore it! What a wonderful performance by Lillias White. Which got me to dreaming. Again. My Symphony performance - I could see it with a little Barbra, a little soul and all me. Dreaming my friends, is free.