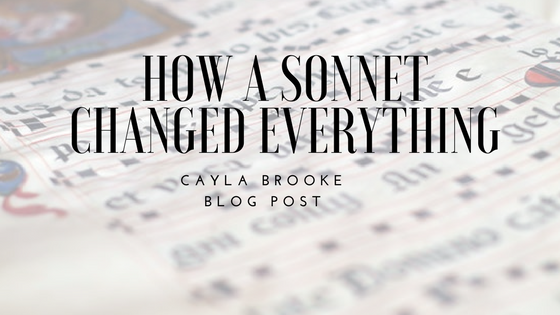 Today I shared a pot of tea with the lovely Cathie Borrie. Cathie may not be a household name, but she is an inspiring woman nonetheless. A woman of substance. A woman fraught with grit and tenacity. A Divalicious woman. I couldn't wait to interview her. 
Regular readers of this blog will know that I have declared 2018, "My Year of Honour". Rather than having a list of resolutions that I may or may not complete, I resolved to honour every aspect of my life. My health. My dreams. My relationships and those around me.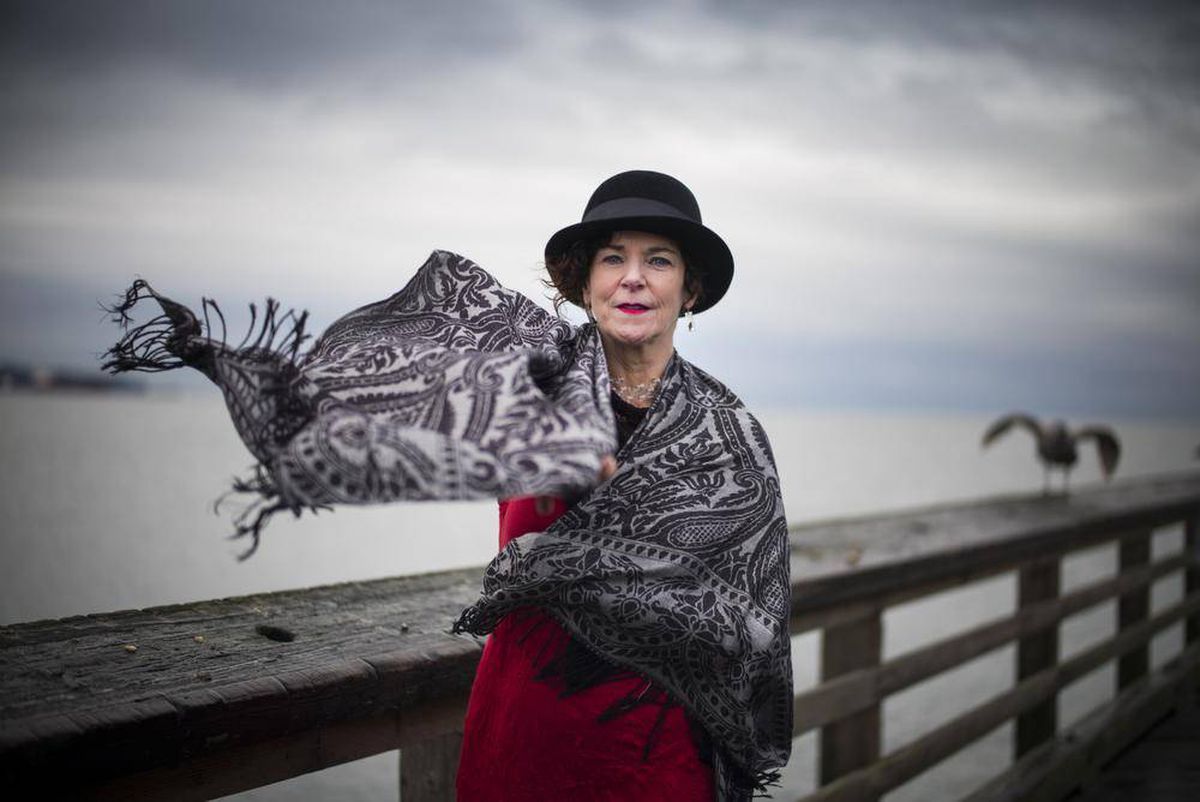 I've been mulling the idea of "A Divalicious Life" video series for a while now. A series in which I interview men and women who have done incredible things later in their life. People who move beyond the pain of their past. Going further than expected. Pushing boundaries. Beating the odds. And one of the first people I thought of interviewing for the series was Cathie. To me, she is the epitome of a Divalicious woman. I don't have video equipment yet, but I can type and I have a blog. I would like to introduce you to the talented Cathie Borrie.
Cathie and I  first met when I was the guest soloist for the Marcus Mosely Chorale. She was a member at the time. We became Facebook friends. I entered her world while she was still working on her first book. Cathie Borrie is the published author of the beautiful book, The Long Hello. 
---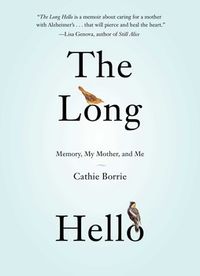 "A stirring memoir of a daughter caring for a mother with dementia that is sure to become a touchstone for many others. The Long Hello explores the emotional rewards and challenges that Cathie Borrie experienced in caring for her mother, who was living with Alzheimer's disease, for seven years. Between the two, a wondrously poetic dialogue develops, which Ms Borrie further illuminates with childhood memories of her family, and her struggle to maintain a life outside her caregiving responsibilities. The Long Hello demonstrates how caregiving creates an opportunity to experience the change in a relationship that illness necessitates, one in which joy, meaning, and profound intimacy can flourish. Written in spare, beautiful prose, largely in the form of a dialogue, The Long Hello exquisitely captures the intricacies and nuances of a daughter's relationship with her mother. " 
---
I asked Cathie how it all started. She was caring for her mother, who was living with Alzheimer's. The daily reminiscing with her mother stirred up Cathie's own memories of her childhood. She would find herself at some point in the day entering a local coffee shop with a small notebook and pen where she would write what she calls vignettes. Sparse. Lyrical. Almost poetic. Her unique voice. A daily snippet of her sometimes tragic life. You'll have to read the book to get those details. Cathie had no real plans to write a book. She was a woman dallying with an art form that drew her. At some point during her mother's long illness, Cathie decided to take a course in writing. A friend mentioned the Creative Writing course at The Writer's Studio in SFU. A former nurse, as well as a graduate from Law School, Cathie was no stranger to formal education. She knew a scholastic environment was the perfect avenue to pursue writing. "That's one thing about getting older. You know yourself." She knew she would thrive. The thought of homework makes her giddy. She smiles as she tells me. A twinkle in her eye. I like Cathie. She's vibrant. 
To apply for the course, applicants were required to submit 20 pages of writing. 20 pages! Cathie didn't have 20 pages of anything. She had 5 pages of a 'shitty' mystery she had written. Her words. Not mine. There were letters to an old flame that were on the 'erotic' side. My question is how they ended back in her possession. And the coffee shop vignettes she had written about her life. They would have to do. "It was all so shitty Cayla." She applied anyway.
She describes receiving the phone call of her acceptance into the course. "I knew my life was changing". Her face lights up as she tells me. The excitement still there a decade later. So, off to school, she went. Part-time. A few hours a week while she continued to care for her ailing mother. 
It took five years for Cathie to write The Long Hello. She began writing the book during the one year course at SFU. In later years, she met every two weeks with fellow writers to discuss their projects. It kept her writing. Fine tuning. Paring things down. Once the book was completed Cathie next step was to find a literary agent. A publisher. Anyone who would read the book. But it's a catch 22 as with most things. No one wants to look at a non-published author. You can't get published without someone looking at your work. Her file of rejection letters expanded. She decided to self-publish.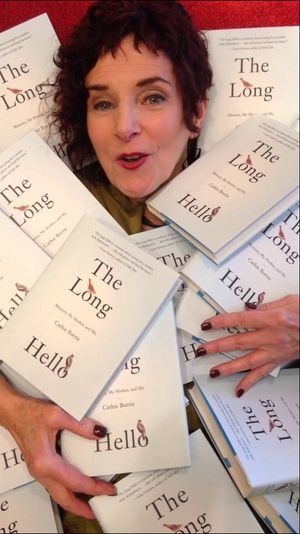 I remember when it happened. I watched Cathie's progress online via Facebook and thought 'Look at her go.' Writing a book. Completing it. Self-publishing. She impressed me to no end. So many people stop at dreaming. Very few actually 'Do it.'. Soon Cathie was doing presentations. She spoke at conferences about Alzheimer's, something she no longer has any desire to do. But during that time she was building momentum. Making contacts. Networking. Never giving up. Persistent.
At some point, she decided to take a 5-day course at the Celebrated 92nd Street Y in NYC. "How to Write a Sonnet". A decision that would change the course of her life forever. I find this aspect of Cathie's life very interesting. For it is in the ordinary things that extraordinary things happen. Cathie did everything right. She didn't give up. She kept doing what was in front of her. She was persistent. She continued learning. 
The teacher of the "How to Write a Sonnet" course was Molly Peacock (a poet, author & speaker). What Cathie didn't foresee was forming a professional bond with her teacher. She never dreamt of Molly saying, "I'd like to send your book to an agent I know.". Or that the agent would say, "If Molly Peacock recommends it – I'll read it." She may have pictured before she drifted off to sleep, The Long Hello published by Simon & Schuster. But do you think she dreamt of an audiobook version of The Long Hello? An audiobook performed by Jill Eikenberry from LA Law? I loved LA Law by the way! Or speaking at writers festivals? And yet it happened. Overnight it seemed. I watched from the sidelines cheering her on. She worked very hard to get there and deserves every accolade.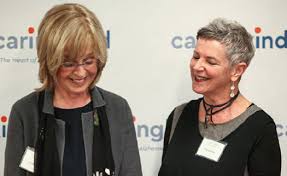 I ask her what is next? She ponders what her next writing subject will be. A children's book intrigues her. She knows not to sit on her laurels. Not to become complacent with her accomplishments. She isn't. She rises at 5:03 every morning, dresses and goes to a local café by 5:30. Another writer arrives at 6 am and together they work on their craft until 7:30. Dedication. Persistence. Grit. Divalicious! 
When I asked Cathie what she would say to readers pondering their own dreams. Or who say, "I've always wanted to ___________." Her response was interesting. "Stop saying 'I've always wanted to.'. I hate that. I've said it myself and I hate it when I say it. It's pointless. Begin it!" 
You can buy The Long Hello on Cathie's website www.cathieborrie.com . On a side note - it's always better to buy at an artist's website rather than Amazon as the money goes to the author. Which is a good thing! 
You can follow Cathie on her social media platforms –