"

For me, creating any form of art is magical. Art has the ability to transport us. It can make us laugh, cry, feel like dancing and think deeply. When I create, that's my goal. I never want it to be background or part of the noise. There's enough noise in this world."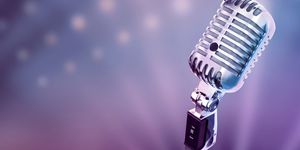 A Jazz/Rock Blue Jeans & Heels Vocal Powerhouse.

Cayla believes the past defines who you are, but you alone choose its definition. At three years old, she knew what her path was. She was born to perform. But, her childhood was fraught with trauma. At 38, a bitter divorce resulted in the loss of her children. She was broke, heartbroken and alone. She lost her voice in every sense of the word. 
After more than a decade of silence and depression, against all odds, she created an original show in honour of the late Eva Cassidy. She gathered Vancouver's finest musicians, Cayla's voice sang out to critical acclaim and sold-out houses.
"

Pure, absolute bliss!"
— Stacey Zering, No Depression Magazine
"

The hairs instantly stood up on the back of my neck"
"

The results are absolutely stunning, channeling the grit, energy and class of a performer that is just incredibly distinctive and one-of-a-kind."