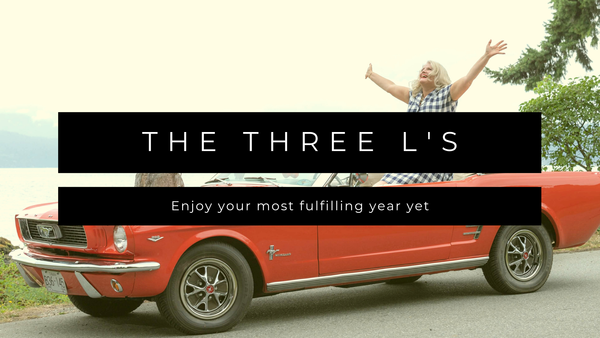 I heard a life concept from Jay Shetty yesterday that resonated with me. A way to grow every year and live a fulfilling life. The three L's. It goes like this –
Learn. Launch. Love. 
Every year Learn something new, launch something new, and love something. I love the simplicity of the concept. Being the goal-type person (I wasn't always that way), I looked at my plans for the year. How was I stacking up against the three L's?  
I'm learning how to create an online course and do online videos that people want to watch. And I want to know the tech side of things for achieving excellent sound online. (Not my strong suit)  
It's hard being new at something. I'm a beginner. Newbie. A baby taking her first steps. But I persevere because I know I won't be a beginner forever. God, I hope not anyway. 
I'm going to launch this year – my first real online course. Yes, I am. Dang it!
And I love performing.
I was reminded of this when I did my first concert with another musician in over a year. I felt alive. Even though the show was online, I realized how much I missed performing. I miss the energy of being in the same room with another human being and connection with the audience. I won't let another year go by due to a pandemic. I'm going to figure this sucker out.
So, I've got to ask. What are you going to Learn, Launch and Love this year?  

PS –  
If you missed it, here's the concert. It's full of old tunes. New tunes. And some songs from my show about the late Eva Cassidy.